Best Online Casinos for Google Pay in India
Google Pay is one of India's most trusted, fastest, and secure payment gateways used by online casinos. Our researchers shortlisted some of the best and safest betting platforms for you that accept Google pay transactions. We've also provided step-by-step instructions that you can follow to get started with Google Pay on your favourite casino sites.
Top Rated Casinos for Google Pay
How Do I Deposit Money With Google Pay at Online Casinos in India?
You'll need to put money into your online casino account to begin playing for real money at online casinos. Most sites provide a variety of deposit and withdrawal options. If you want to use Google Pay as your preferred payment method, we have a step-by-step guide below.
Tap on the deposit button at your selected casino.
Enter the amount you wish to deposit.
Select a payment method (at some casinos, steps 2 and 3 will be swapped) Note: You'll need to pick 'Net Banking' since we're utilising a UPI solution for G Pay.
The button will say 'Confirm,' 'Deposit,' or similar.
Open Google Pay mobile app, find your UPI ID and copy it.
Use the UPI payment portal to make a transaction.
After you receive your UPI ID in step 4, come back to this page and paste it into the required field.
Google Pay will send you a notification of the transaction. Accept it.
You will need to wait for a few seconds. The payment portal will take some time to approve your transaction. After this your deposit is completed.
Ready to Play With Google Pay?
Find the best casinos with Google Pay in India with Gambling.in
How Do I Withdraw Money With Google Pay From an Online Casino in India?
Withdrawing your winnings or money from your casino account using Google Pay is faster than you could've imagined. Besides, GPay is one of the most preferred gateways because of its speed.

Here's a basic, step-by-step tutorial on how to withdraw funds using GPay.
01
Go to the casino's cashier or withdrawal options page. They're generally found in the website or app's main menu.
02
To withdraw, select the Withdrawal option and input the amount you want to take out.
03
Select 'Google Pay' as your preferred payment method.
04
Simply follow the directions given on your screen
Google Pay as a Withdrawal Method: Things to Consider
If you're someone who prefers using GPay to withdraw your winnings from online casinos, there are a few things you should know.
FEES

The withdrawal fees for GPay vary from one website to the next. Always read the Terms & Conditions before making a withdrawal.

VERIFICATION

For extra security, some online casinos in India may require you to verify your identity before letting you withdraw money using GPay. This is to make sure that your funds go to the right person.

TIME

Your money may take 24 to 48 hours to show up in your GPay balance.
Pros and Cons of Using Google Pay at Online Casinos
Pros
Available on both iOS and Android.
Cons
Only a limited number of online casinos accept GPay.
Deposits via GPay can sometimes take a few hours.
You'll need a smartphone to use Google Pay. It is not accessible on a desktop.
Only a few casinos give a welcome bonus when you deposit using GPay.
How Do I Sign Up for Google Pay?
If you want to use GPay for online casino deposits and withdrawals, don't worry, it's quite easy to set up an account. That being said, the verification and KYC process can take some time. Let's take a look at the steps:
Install the Google Pay app on your phone. It's available on both the Google Play Store and App Store.
Launch the app and select your desired language. Enter your valid mobile phone number.
The app will request permission from you; click allow to continue.
Sign in to your Google account and continue.
You'll receive a one-time password (OTP) in the form of an SMS. Enter OTP and press the next button.
Complete the verification process, then register your bank account information.
Ready to Play With Google Pay?
Find the best casinos with Google Pay in India with Gambling.in
Blacklisted Casinos
Gambling.in has a systematic review process in place in order to assess different online casinos in India. Our experts judge the establishment based on a number of features such as game variety, bonuses, payment methods, customer support, and more. Casinos that don't meet our standards are automatically added to the blacklist.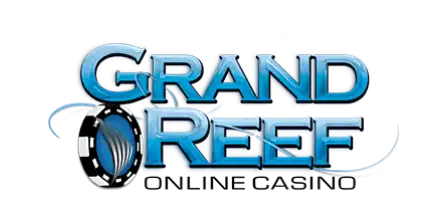 Grand Reef
Reports of deposits going missing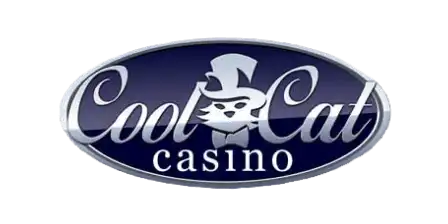 Cool Cat
Unreliable customer support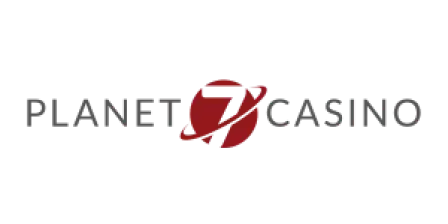 Planet Casino
No licensing information available
Difficult to withdraw funds
No use of encryption software
Safety, Privacy, & Confidentiality
Is Google Pay a safe payment method?
Do you have a question about how safe and secure GPay is? Are you concerned about the personal information you provided being used by someone else? Don't be concerned!

Google Pay is a very safe and secure way to make payments in online casinos. It hides your personal and financial information and keeps it encrypted on the server so that no one can steal your identity. The transfer of funds is quick and efficient. Your credit card information is also safe and secure because you don't need to give it out when making payments.

Google Pay takes your personal and financial information seriously. It will never sell your information or transaction history to any third parties. Google Pay strongly advises you to set up a screen lock on your phone when using the Google Pay app.

Google Wallet protects your payment credentials by securely storing all the necessary data on its secure servers. Furthermore, it encrypts all payment information using the secure socket layer (SSL) technology. This way, your debit and credit card information will not be visible in the Google Pay app.
Frequently Asked Questions
Can't find the answer you're looking for? Reach out to our customer support team.
The availability of Google Pay as a withdrawal method for online casino winnings may depend on the specific online casino you are using. While some

online gambling sites

may offer Google Pay as a deposit method, it is less common to find Google Pay as a withdrawal method.

Google Pay is primarily a payment method and does not offer any specific casino games. However, some online casinos may accept Google Pay as a deposit method for a variety of different casino games, including slots, table games, video poker, and live casino games.

There are many gambling sites that accept Google Pay payments. Some of them are 22 Bet Casino, Betway Casino, Europa Casino, and Spin Casino.

You can find the best licensed Google Pay casinos on gambling.in. You can also explore the payments tab to find casinos that accept other popular payment methods.

The speed of a deposit made using Google Pay at an online gambling site can vary depending on the specific online casino and your own banking institution. In general, deposits made using Google Pay are typically processed instantly, which means that you should be able to see the funds in your online casino account almost immediately after making the deposit.

The safety of using Google Pay at online casinos depends on several factors, including the reputation and licensing of the online casino, as well as the security of your own Google Pay account. In general, online casinos that are licensed and regulated by reputable authorities are more likely to be safe and secure to use.